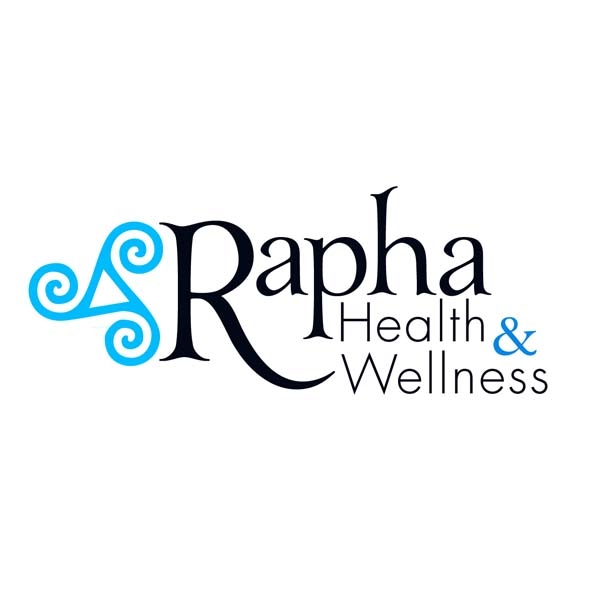 Rapha Health & Wellness
Medical Laboratories Rogers
Call today to set your thermography appointment!
Addresss

21370 John Milless Dr. #217

Map

Place

Route

Rogers, MN

55374
Addresss

21370 John Milless Dr. #217,

Rogers, MN

55374
Landline

(612) 741-0375

Closed today

E-Mail

Twitter

Facebook

Video

Website

Description
Rapha Health & Wellness is based in Rogers, MN, however, we serve clients across Minnesota, the United States, and internationally. We are the area's leading provider of homeopathic and natural health services, including thermography, electrodermal screening, laboratory testing, detox foot baths, and prayer ministry. We offer the highest quality homeopathic and natural health products. One of our specialties is thermography, which requires no physical contact, is 100% safe with no radiation and is FDA registered. Digital Infrared Thermal Imaging (DITI) detects heat to measure the physiological activity in your body. A registered nurse, who is also trained in clinical thermography, performs each scan using a medical thermal camera. Every scan is read and interpreted by a medical doctor known as a thermologist. We help people young and old get healthy and stay healthy. Because we live in a fast-paced world of processed foods and toxins, our bodies are bombarded daily with stress, causing us to feel exhausted, overwhelmed, and rundown, more susceptible to illness and disease. Rapha Health & Wellness can help you start on the path to a healthy lifestyle. With extensive backgrounds in traditional health care, the team at Rapha Health & Wellness educates you to listen to what your body is telling you through the symptoms you experience. Our treatments get to the root cause of your symptoms, working with the body's natural systems to allow the body to heal. We have helped people who have digestive issues, sleep problems, anxiety, depression, lack of energy, difficulty concentrating, and more. Many of our clients work with physicians for specific illnesses, and we collaborate with those practitioners to ensure the highest level of care. Our bodies are amazing instruments. Once we give the body what it needs, it has the ability to heal itself. At Rapha Health & Wellness, we'll help you along the path to better health.
Rapha Health & Wellness can be found at 21370 John Milless Dr. #217 . The following is offered: Medical Laboratories . In Rogers there are 1 other Medical Laboratories. An overview can be found here.
Keywords Thermography in MN, Breast Thermography, Digital Infrared Thermal Imaging (DITI), Thermal Imaging, Breast Cancer Screening, Enzymes, Herbals, Homeopathic Practitioner, Whole Food Supplements, Electrodermal Screening (EDS), Early Detection, Pain, Inflammation, Laboratory Testing, Detox Food Baths, IonCleanse, Detoxification, Prayer Ministry, Alternative Medicine, Massage Therapy, Holistic Health, Health, Wellness, Healthy Lifestyle, Plant-Based Protein Powder, Nutrition, Natural Health, Digestive Specialist, Parasites, Body Assessment, Health Consultation, Naturopathic Practitioner, Lyme's Disease, Heavy Metals, Electro Acupuncture (EAV), Thermography, Back Injuries, Stress Fractures, Sports Injuries, Arthritis, Headaches, Nerve Damage, Unexplained Pain, Fibromyalgia, Complex Regional Pain Syndrome, Artery Inflammation, Vascular Disease, Breast Disease, Carpal Tunnel Syndrome, Disc Disease, Inflammatory Pain, Skin Cancer, Referred Pain Syndrome, Stroke Screening, Whiplash, Digestive Disorders, Parasites, Candida, H. Pylori, Lyme Disease, Mineral Hair Analysis, Adrenal Function, Homeopathy.
Opening hours
By Appointment Only
Bios
Kimberly Potter

BSN, DHS, CCT, CNHP, D. PSc

No stranger to the healthcare industry, Kimberly Potter opened Rapha Health & Wellness in January of 2013 with the mission of educating and returning her clients to a healthy lifestyle. "When I was a young nurse in my early twenties," she explained, "an elderly patient looked at me and said, 'Honey, enjoy these years because the golden years aren't golden.' Over the last 25 years as a nurse that statement has stayed with me, and I've asked myself why that is. I treated many people, young and old who felt much older than they actually were. Over the years I realized that simply administering symptom-suppressing medications did little to return my patients to a healthy life. This began my journey to discover which treatments work with the body's natural systems to help people truly get better so they can enjoy their golden years." Kimberly's Philosophy: "I believe that our bodies are amazing instruments. The more I work with helping the body to heal, I am certain that we were created by design, by an amazing Creator. Once we give the body what it needs, it has the ability to heal itself. Our body speaks to us through the symptoms we experience, we need to listen to what it is saying." Kimberly is a graduate of the University of Minnesota with a Bachelor of Science in Nursing and a Public Health Certificate (1989). Kimberly has worked in a variety of healthcare settings, including cardiac care, after-hours triage nursing, and home care for Park Nicollet Health Systems. She worked as a Direct Care manager for a local homecare agency. For many years, Kimberly has worked one week and several weekends a year as a camp nurse to help children attend camp at a reduced cost. She has numerous certifications as a Faith Community nurse, Master Herbalist, Digestive Health Specialist, Nutritional Counselor, Certified Clinical Thermographer, and numerous others. She loves spending time with her family going boating, fishing, and four wheeling, reading, and enjoy the outdoors. She entered the natural health realm after struggling with health issues in her family. She is happily married to her husband Todd of 21 years, and has four children and one grandchild. Favorite Book: Uncle Tom's Cabin by Harriet Beecher Stowe Favorite State Fair Food: Fudge Puppies

Link: Kimberly Potter

Katie Marchant

RN, CCT

Katie has worked for Rapha Health & Wellness since 2015 and enjoys helping clients reach their health and wellness goals. She received her Associate's Degree in Nursing and is continuing her education at Bemidji State University in pursuit of a Bachelor's of Science degree. In her spare time, Katie enjoys traveling, scuba diving, hiking, camping, and running, but most of all, spending time with her wonderful husband and sweet border collie, Elsa. Born and raised in Minnesota, Katie and her husband currently live in New Hope. Favorite Book: Mansfield Park by Jane Austen Favorite State Fair Food: Sweet Martha's cookies

Link: Katie Marchant

Jeanne Laitinen

Prayer Ministry

Jeanne Laitinen is a retired missionary who continues to serve the Lord through women's mentoring, Bible studies and prayer group ministry. Jeanne inspires all with her devotion to her faith, her gentle heart and wisdom based on years devoted to reading the Word, service to others and prayer. With her husband, Del, Jeanne answered the call to ministry over 45 years ago when they served as missionaries overseas to the U.S. military and families in Germany. Afterwards, Jeanne and Del served as board members for church plants in Buffalo and Hanover and were involved in the ministries at various churches in Minneapolis and Maple Grove. Jeanne recently fulfilled her life's goal to self-publish her life story for her family and friends as a testimony of how her Lord has always been faithful and continues to walk beside her through good times and life's valleys. Believing in the power of a prayerful life, Jeanne often quotes John 15:7: "If you abide in Me, and My words abide in you, ask whatever you wish, and it will done for you." Jeanne, a lifelong Minnesota resident, lives in Maple Grove. Favorite Book:The Hiding Place by Corrie Ten Boom Favorite State Fair Food: I'm Norwegian. Fresh cream puffs made with fresh whipping cream. Oh my!

Link: Jeanne Laitinen

Mary Chaffin

Office Manager

Mary joined Rapha Health & Wellness in 2017 in the position of Office Manager. She looks forward to meeting all the interesting people and seeing health restored on a daily basis. Born and raised in Wisconsin, Mary graduated from the University of Wisconsin with a Bachelor of Science degree in Education. After many years at home raising her five children, Mary began working in the office setting handling both administrative and accounting responsibilities. In her spare time, Mary loves spending time with her husband and family. She also likes to bike, hike, read, play ping pong, and enjoy the outdoors. Favorite Book: The Hawk and The Dove by Penelope Wilcock Favorite State Fair Food: Cheese Curds

Education:

Link: Mary Chaffin

Nancy Berger

Massage Therapist

Nancy has worked as a Massage Therapist for the past 15 years. She is a Graduate of The Minneapolis School of Massage & Bodywork. "My goal as a massage therapist is to help bring balance back to the body, especially the fascia, which is a tough connective tissue that spreads throughout the body like a web. Massage is a great way to "unstick" the fascia. Alongside doing massage, Nancy worked at Children's Hospital as a scheduler and in the business world prior to these second careers. In her spare time, she loves spending time with granddaughters, biking, reading, traveling and now fishing with her retired husband. Born and raised in Minnesota, Nancy lives in Plymouth with husband Tom and King Charles Cavalier, George. Favorite Book: The Hiding Place by Corry Ten Boom Favorite State Fair Food: Mini donuts (I hope they are in Heaven.)

Education:

Link: Nancy Berger

Nicole Anderson

Business Development Manager

Nicole Anderson is the Business Development Manager at Rapha Health and Wellness. She holds a Bachelor's Degree in Marketing from the University of Wisconsin. Nicole's passion lies within the health and wellness industry. She is also a NETA certified Personal Trainer and Group Exercise Instructor and has been teaching a variety of different class formats since 2014. Nicole is excited to inspire others to live healthy life styles and meet their health and wellness goals. In her free time, Nicole enjoys spending time with her friends and family as well as spending time outdoors and at the cabin going fishing, four wheeling, boating etc. Nicole also devotes a lot of her free time to health-related activities such as group fitness classes, training, running, hiking, etc.

Education:

Certifications:
Products And Services
Massage Introductory Special

Massage Introductory Special: First time massage with Nancy, $5.00 off. Introductory Package Special: Three massages at $57.00 each, ($171.00 total + tax) must be booked three consecutive weeks Massage Prices: ½ hour……………$37.00 1 hour……………$65.00 1 ½ hour……….$90.00 All Massage Services are taxed
Images

















More Medical Laboratories in your neighborhood
Categories
Medical Laboratories